We use these words when an action goes back to the same person. We call these words reflexive pronouns.
We use these words with verbs like, love, hate, see, know, hear, speak, say, ask, cut. For example, I see myself. He cut himself. She loves herself.
Examples
The little prince spoke to himself.
The little prince asked himself.
"The little prince can't see the danger," I said to myself.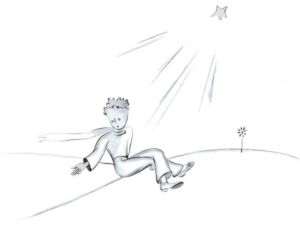 You can see more examples in the book The Little Prince.